Traffic from Servermeister.com Web Application (Real Browser) monitor can be excluded in a couple of ways.
1. By creating a filter for Servermeister.com unique browser version in Google Analytics 
Configuring a filter in Google Analytics console and excluding it from being shown in the Google Analytics View, is one of the best ways to exclude traffic from page tracking services. In Web Application (Real Browser) Monitoring, the version of the Firefox browser that playback the recorded transaction has a unique minor version [dot]247. In the Google Analytics console, you can exclude this minor-version. 247 while tracking website visits.
Follow the below steps to configure the Google Analytics console
Log in to google.com/analytics and navigate to Admin > All Filters > Add Filter and configure the following details.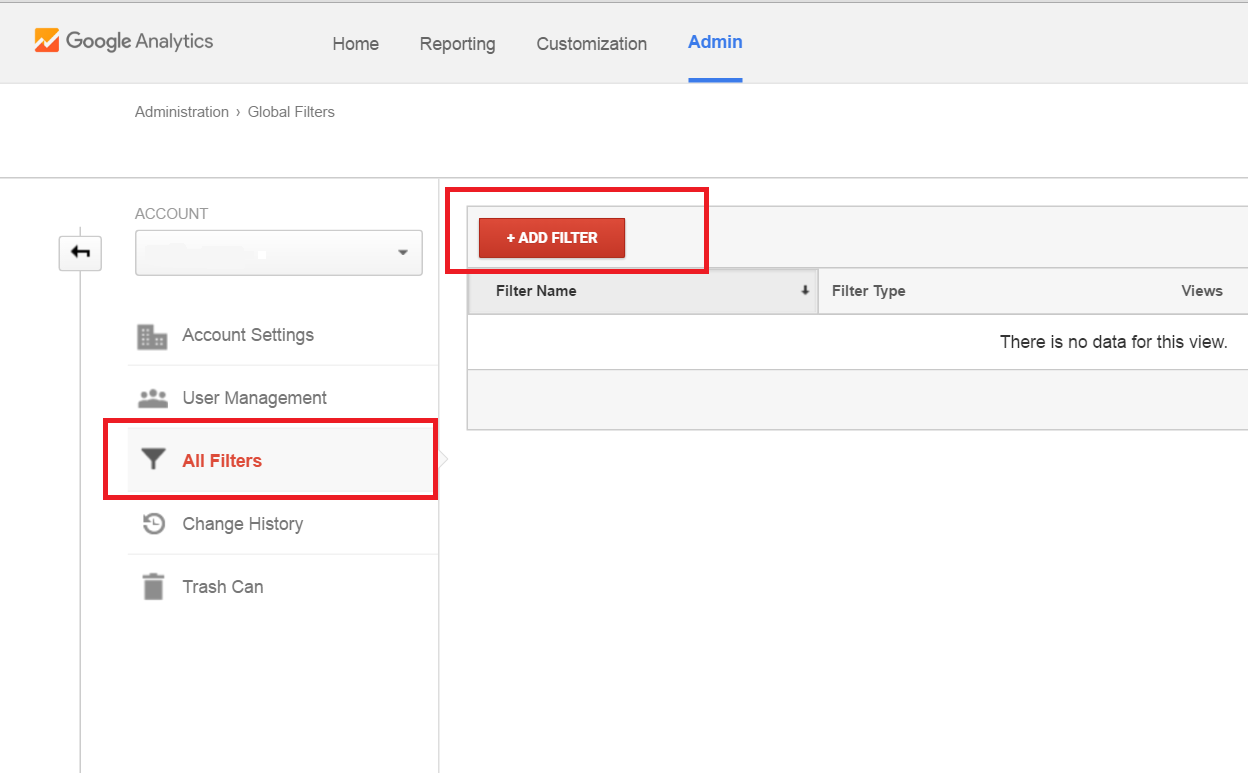 Filter Name: Robot Traffic Servermeister.com
Filter Type : Custom Filter  and select Exclude
Filter Field : Browser Version
Filter Pattern: .247$

However, if you've specified a custom user agent (browser and version) in your RBM monitor setup form, you might have to provide the exact Filter Pattern in the form field here, in order to exclude robot traffic from Servermeister.com.
Once the details are provided, save and Apply to all "Views" that will be monitored with Servermeister.com. Refer the below screenshot.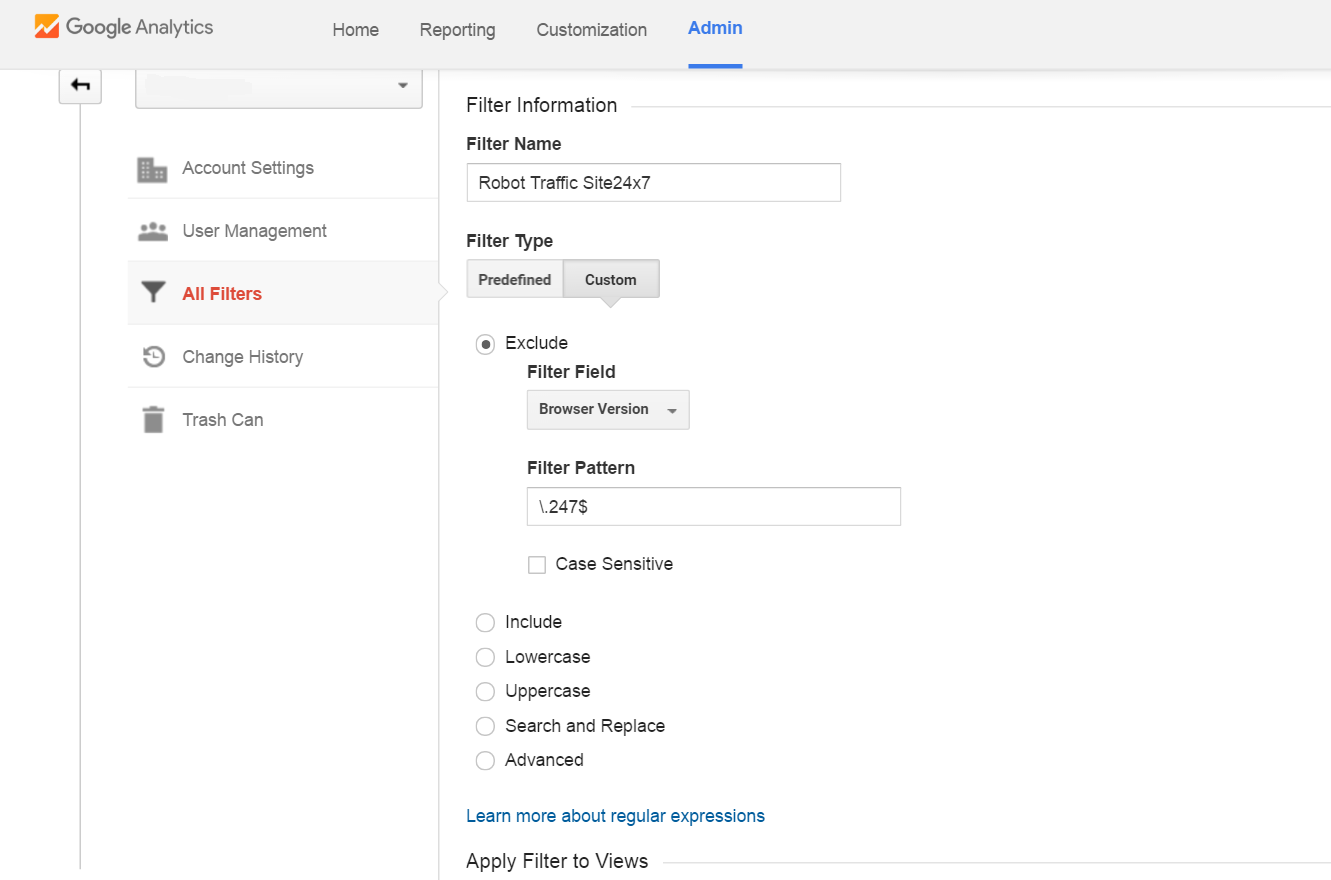 2. By blocking domains
Another option is to block Servermeister.com from making a request itself to your webpage/web application using Block Domains option. Block Domains option lets you configure multiple domain names that you want Servermeister.com to ignore or not execute during monitoring.
Follow the below steps.
Log In and navigate to Web > Web Application
Select your configured Web Application Monitor and navigate to Actions > Edit

In the Edit mode, navigate to Block Domains and enter the domain name google-analytics.com.
Click Submit to proceed